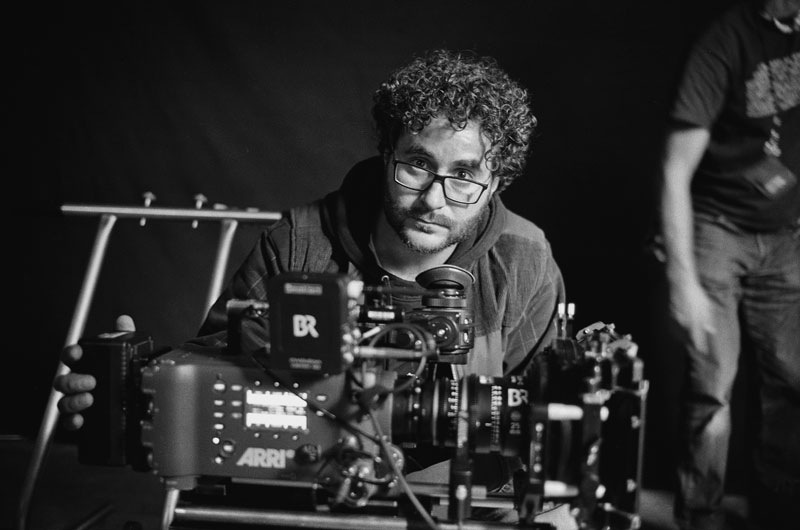 About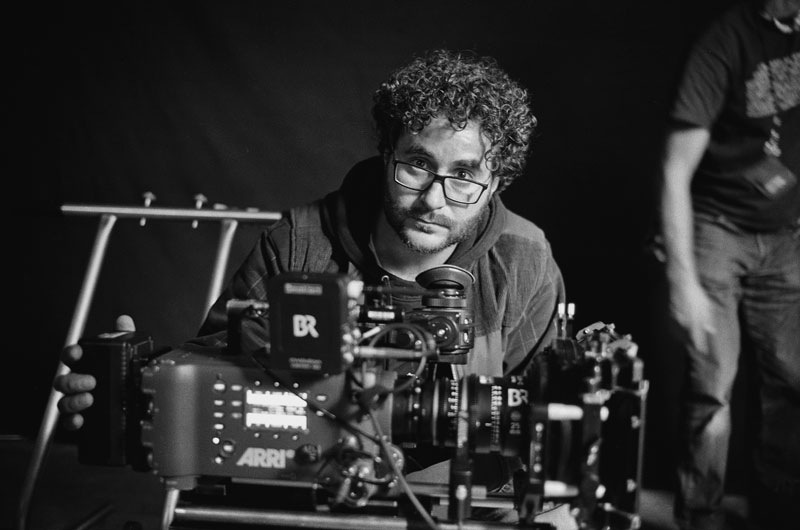 Professional career – Nikola Krivokuca 
From an early age I have had a passionate interest in cinematography because of its capacity to convey emotions without words. Visual language allows you to depict people and objects in ways that can be universally understood.
My career in cinematography started with an internship at a TV station in Freiburg. Following the successful completion of my apprenticeship as digital media designer in Cologne in 2008, I worked as director of photography and cutter for various TV and film production firms in Germany and abroad.
In 2010 I was admitted to the prestigious study programme in cinematography at the University of Television and Film Munich (HFF München). I studied under Michael Ballhaus and Axel Block and successfully participated in Kristian Köster's Advertising Masterclass.
My work has achieved national and international recognition. My film productions have received 30 awards and more than 20 nominations to date, including second prize in the 2016 Porsche Awards for 'BMW – The Light', my final assignment for the Advertising Masterclass at HFF München.
Extensive technical expertise, flexibility, and versatility are my main strengths. I can draw on a broad range of skills, including lighting, multi-camera productions and steady cam operation. I also provide top-of-the-range film equipment and related technical services. I have 15 year's experience shooting films across all genres, including feature films, documentaries, and advertisements.
Feature Films
Moustache, 2017, Fiction,80 min., Director: Thomas Welte, DoP: Nikola Krivokuca (in Postproduction)
Gehen wenn es am schönsten ist, 2017, 90 min., Director: Thomas Schwedler, DoP/Steadicam Operator: Niels Voges, Nikola Krivokuca
Documentaries
Lebenslinie TV Series, Die Wellküren (working title), 2020 (in post-production), 45 min., Director: Matti Bauer, DoP/Steadicam Operator: Nikola Krivokuca, Editor: Christian Baudissin
Lebenslinie TV Series, Sushila und das Wahre (working title), 2020 (in post-production), 45 min., Director: Constanze Hegetusch, DoP/Steadicam Operator: Nikola Krivokuca, Editor: Christiane von Hahn
Was Bleibt, TV Documentary, 2020, 30 min., Director: Dirk Schäfer, DoP/Steadicam Operator: Nikola Krivokuca
DokThema TV Series, Gemeinsam sind wir stark!? – 30 Jahre nach dem Mauerfall, 2019, 45 min., Director: Almut Gronauer, DoP/Steadicam Operator: Nikola Krivkuca, Editor: Birgit Engel
DokThema TV Series, Tote auf der Balkanroute – Vermisst – Verscharrt – Verdrängt, 2019, 45 min., Director: Darko Jakovljevic, DoP/Steadicam Operator: Nikola Krivkuca, Editor: Astrid Harms – Limmer
ARTE Re TV Series, Tote auf der Balkanroute – Vermisst – Verscharrt – Vergessen, 2018, 31 min., Director: Darko Jakovljevic, DoP: Nikola Krivkuca, Hans Fischer, Editor: Astrid Harms – Limmer
Bekar Evi – Das Junggesellenhaus, 2018, 80 min., Director: Dirk Schäfer, DoP/Steadicam Operator: Nikola Krivokuca
Marikas Missio, 2016, 103 min., Director: Michael Schmitt, DoP, Nikola Krivokuca
Sulispir – Two Worlds, 2014, 90 min., Director: Maia Sander, DoP: Nikola Krivokuca, Alke Marianne Scherrmann (in Postproduction)
Molltath "Und plötzlich bist Du verrückt", 2014, 93 min., Director: Annika Blendl, Leonie Stade, DoP: Eugen Grtschneder
Support DoP: Andre Grabinski, Teresa Hoerl, Nikola Krivokuca, Aline Laszlo, Tim Kuhn, Doro Götz, Alexander Hackinger, Leonie Stade
Privee de Sommeil (Insomnia), 2014, Documentary 8 min., Director: Chiraz Brahem, DoP: Nikola Krivokuca
Shorts
Die Wiederkehr (Working Title), 2020 (in post-production), Director: Jan Litzinger, DoP/Steadicam Operator: Nikola Krivokuca
Forever Flüchtling, 2017, 10 min., Director: Dirk Schäfer, DoP/Steadicam Operator: Nikola Krivokuca
Aussetzer, 2015, Director: Benjamin Vornhem, DoP: Nikola Krivokuca
Len, 2015, 30min., Director: Waldemar Oldenburger, DoP: Nikola Krivokuca, Waldemar Oldenburger
Monkey, 2013, 5 min., Director: Camilla Gutner, DoP: Nikola Krivokuca
Der unsterbliche Wilhemsson, 2013, 24 min., Director: Benjamin Vornhem, DoP: Nikola Krivokuca
Katzenjammer, 2013,  7 min., Director: Martin Fischnaller, DoP: Nikola Krivokuca
Neonazijägerinner, 2012, 30min., Director: Bernhard Kreutzer, DoP: Nikola Krivokuca
Job Interview, 2012, 10min., Director: Julia Walter, DoP: Nikola Krivokuca
Die haben gelacht, 2011, 20 min., Director: Gwendolin Stolz, DoP: Nikola Krivokuca
Kein guter Tag für Herrn Möbius, 2011, 12 min., Director: Benjamin Vornhem, DoP: Nikola Krivokuca
Die Bombenidee, 2011, 9 min., Director: Bernhard Kreutzer, DoP: Nikola Krivokuca
Commercials for a diverse range of public and private clients, including
Microsoft, BMW, Eurowings, Toyota, Mercedes, Huawei, Audi, Mediamarkt, Disney Channel, HD Plus, Pfizer, Carglass, Harley Davidson, Deutsches Zentrum für Luft und Raumfahrt (DLR), Airbus, Yokohama, LMU Munich, Airfy
100+ documentaries, reports and multi camera productions for tv stations, including
BBC News, WDR, SWR, ZDF, ARD Alpha, BR, ARTE, D-Max, RTL, Super RTL, RTL II, Sky, Pro7, Puls4, Eurosport, Sky